An inground pool, especially a fiberglass inground pool is an investment in the future. Although the installation cost is higher than some of the other pool types, the long term cost of ownership if by far the lowest. With that said it is important to decide on a brand of fiberglass pools that has a proven track record and a pool builder that is truly in the fiberglass pool business and not riding a trend.
Seasonal World has an exclusive partnership with Leisure Pools and has over 100+ models in our Jackson, NJ warehousing facility. That means your new pool comes from Seasonal World's warehousing facility. No middlemen. No outrageous shipping cost. The pool goes from Seasonal World to you and that's it. What's more is that every Leisure Pools model that is sold in the northeast comes out of Seasonal World's warehousing facility. Seasonal World is truly the fiberglass pool business and we can back that statement up!
Why A Leisure Fiberglass Pool?
So you may be wondering, what makes Leisure Pools different from the other Fiberglass manufacturers? At Leisure Pools they take pride in producing the leading and most advanced fiberglass pool models. As the leading manufacturer in the fiberglass industry, Leisure Pools are the only manufacturer producing their shells constructed with Composite Armor. In addition, Leisure Pools takes sincere pride in their shells by having a Lifetime Structural Warranty and Lifetime Structural Osmosis Warranty. This will ensure that you will enjoy decades of fun with your inground swimming pool.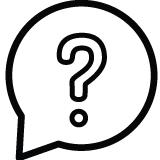 Questions?
We Have Answers.
Do you have questions for our Backyard Living Specialists? We love to answer them so please ask away.